The dining rooms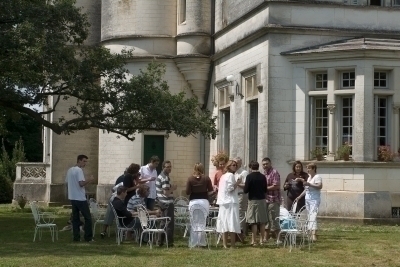 We welcome you to our chateau built in 1880. It was converted into a Bed&Breakfast and farm restaurant. The original character of the chateau has been kept as much as possible. There are three dining rooms at your disposal.
Our dairy farm is located about 800 metres from the Redortière. There is the possibility to visit the farm before or after dinner or lunch.
The farm restaurant
Capacity : 49 people
Opening time : open for lunch and dinner from tuesday evening till sunday by reservation only, closed on mondays and tuesday's lunch
Products from our farm : dairy products for example : milk from our own cows, cheese, yoghurt, fresh cheese and "fromage blanc battu", veal, seasonal vegetables from our own garden.
Specialties : vegetable tart, veal from the farm, chocolate cake, choux filled with cream, home made ice-cream or cheese cake.