The farm of Javernac - GAEC de la Moulde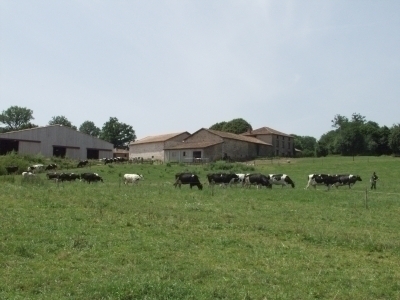 The farm "la ferme de Javernac" is a family farm located in Charente Limousin close to the lakes of Haute Charente. Since several generations, we are keeping dairy cows on the farm. These are Holstein and Red Holstein cows.
On 300 ha, we are producing the forage to feed our animals. The grassland around the farm is used as pasture for the animals having direct acces. To ensure the feed the whole year round, the grass is recolted on the other grassland. In addition to the grass, we are producing corn and sorghum silage.
Today, we are eleven people from different generations working on the farm.